There is no medicine like hope, no incentive so great, and no tonic so powerful as expectation of something tomorrow.        Orison Swett Marden
Dr. Orison Swett Marden (1848–1924) was an American inspirational author who wrote about achieving success in life and founded SUCCESS magazine in 1897. His writings discuss common-sense principles and virtues that make for a well-rounded, successful life. Many of his ideas are based on New Thought philosophy.
His first book, Pushing to the Front (1894), became an instant best-seller. Marden later published fifty or more books and booklets, averaging two titles per year.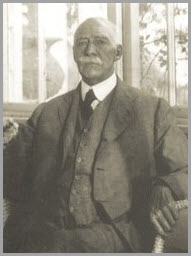 ---
---
Categories: Quotes